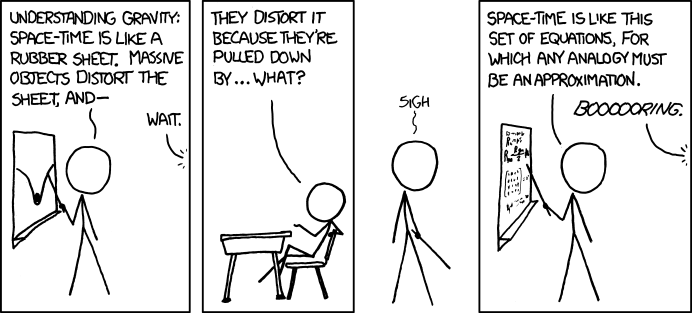 Gravity, Alfonso Cuarón's space thriller, has attracted the attention of science writers and space buffs alike, sparking a conversation about attention to detail vs. plot-required inaccuracies. Neil deGrasse Tyson took to twitter to point out errors in the film's physics (as well as its title; he suggests "Angular Momentum" as a replacement).
Science's "sting" operation by Gonzo Scientist John Bohannon, targeting open-access journals with an overtly-flawed paper about the anti-cancer properties of lichen, has reopened the peer-review debate and generated a large response from OA proponents & detractors.
"Dogs are people, too": MRI results suggest a functional homology between dogs' caudate nucleus activity and our own.
Kuwait's public health director announced that the country has technology to "detect gays," which will be implemented in airports screenings to identify and ban gay travellers.
Jet lag may soon be cured, according to researchers at Kyoto University who have found the brain clock's "reset button."…