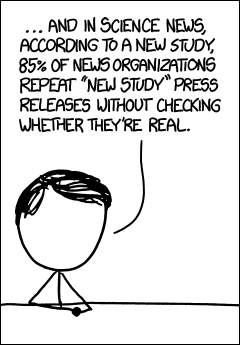 Being an academic is like belonging to a frat, and also like being in a drug gang. That is, until your college closes 18 departments to save money, in which case it's like regular unemployment.
Cracked offers a list of the history of science's 5 most epic acts of trolling, including Feynman's Manhattan Project shenanigans (contains strong language).
American gynecologists are forbidden from treating male patients (yes, they have male patients, receiving treatment for STIs and anal cancer). UPDATE: The ABOG released a statement today overturning the prior proscription.
Situating Science has a new YouTube channel.
Belle Boggs explores the terrible state of K-12 science education in America.
…